What problems can portable power station help me solve in our daily lives? Of course, first of all, it can mainly help us solve family emergency, especially as an emergency power source during power outages;
The second is outdoor travel. It can easily solve the power supply problem of various devices for self-driving travel, making outdoor travel worry-free. The third is professional homework. It can also be easily solved in terms of industrial requirements.It can help you to work conveniently outside.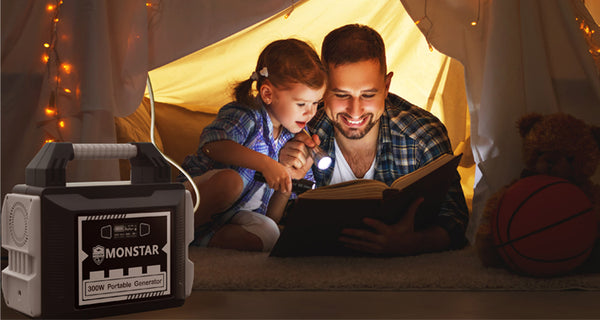 In addition, how do we choose the power and capacity of the portable power station?
1. Outdoor short-term digital applications, mobile phones, tablets, cameras, notebooks and other outdoor office photographers, low power 300-500w, power 80,000-130000mAh (300-500wh) products can meet.
2. Long-term outdoor travel, boiling water, cooking a meal, a lot of digital, night lighting, audio requirements, recommended power 500-1000, electricity 130000-300000mAh (500-1000wh) products can meet the demand.
3. Household power failure emergency, lighting, mobile phone digital, notebook, 300W-1000w can be, depending on actual needs.
4. Outdoor work, simple construction work without mains electricity, it is recommended that 1000w or more, and 270000mah (1000wh) or more can meet the general needs of low-power operations.